WELCOME TO THE EXTENSA™ METHOD
Rejuvenate your body with simple stretching exercises that feel good
Becoming more flexible does NOT have to be painful or difficult. At Extensa, we believe stretching should be enjoyable.
What our Extensa™ participants are saying
"Extensa has helped me with my flexibility, strength and coordination. I highly recommend Extensa!"
Jennifer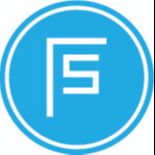 "I love Extensa classes! It's the best class to improve your flexibility. You really get a good stretch. I've noticed a huge difference in my posture and back pain."
Cathrine
"Extensa classes have helped reduce the pain I felt from all the injuries I've sustained over the years..."
Marie
Unleash 5 Minutes of Fitness Bliss: Your Sneak Peek into our on demand classes
Embark on a journey of flexibility with our on demand stretching classes! Before you dive in, experience the empowering calm and rejuvenation with our exclusive sneak peeks on YouTube. Unveil the magic that awaits and stretch your limits with us!
Try Our Routines
Extensa™ Classes - On demand
FAQs
Some of our frequently asked questions
Can I take a FREE trial class?
What is the difference between Restorative and Wellness?
Transform your body and your health with simple stretching
Make yourself a priority! Take the much needed time to rejuvenate and calm your body. You deserve it.
Let's Get Started